Do you want to help educators grow in their practice? Whether you are a veteran or an aspiring teacher coach, this online instructional coaching workshop will provide you with the tools you need to inspire and develop your fellow educators.
(This is an online workshop, conducted in real time with a live instructor)
Session Overview
Instructional coaching is proven to be the most effective form of professional development for teachers. But many educators shift to teacher coaching with little training for supporting adult learners. In this instructional coaching workshop, you'll learn to spot the indicators of effective teaching. We'll also review how to work with different personalities, and how to plan for transformative growth.
Highlights of the Instructional Coaching Workshop
Quickly identify indicators of effective teaching

Explore the differences between teaching students and adult learners

How to structure and scheduling an ongoing coaching practice

Reflecting on and measuring the impact of your coaching
Instructional Coaching Workshop Agenda
In this hands-on instructional coaching workshop, you will explore theories and practices that support effective coaching. This is an interactive session. You'll collaborate with fellow coaches in breakout rooms, conduct role plays, and plan your coaching cycles.
Benefits of Transformative Coaching
Helping Teachers Reflect on their Practice
Developing SMART Goals

Monitoring Progress and Making Adjustments

Coaching Session Role Plays

Planning Your Coaching Cycles
You'll leave the session with resources and planning guides to use in your coaching sessions. For more on the benefits of instructional coaching, visit roomtodiscover.com/instructional-coaching
About the Presenter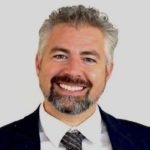 Jeff Lisciandrello is an expert in math curriculum and student-centered instructional practices. He has over 15 years experience as a classroom teacher, curriculum designer, and instructional coach. In Jeff's workshops, educators, don't just hear about differentiation and inquiry-based learning. They experience them first-hand. You can connect with him via Twitter @EdTechJeff
Sessions are designed for coaches, supervisors, and aspiring coaches at any grade level.
For more information, contact info@roomtodiscover.com.