If you've used
Google Slides,
you know what a great tool they are for slideshow presentations. But in this
Interactive Google Slides Workshop,
you'll see that
Slides
can do much more to support hands-on learning!
Interactive Google Slides are the easiest way to engage your students for in-person or online learning. In this Google Slides workshop, you'll learn how to turn your Slides into collaborative, hands-on lessons for any subject, standard, and grade level.
We'll cover every step of planning and teaching with Slides. You'll work through example lessons as a student. And learn to design your own activities from scratch, from print resources, or by modifying our templates.
We'll also look at how you can use Slides for assessment and student portfolios. And how easy it is to integrate any slides activity into Google Classroom.
Finally, we'll cover the practical aspects of planning, teaching, and assessing problem-based and project-based lessons. You'll leave the Google Slides workshop with our most popular Google Slides lesson templates, and all the resources you need to get started right away.
Benefits of Using Interactive Google Slides in Your Classroom
Google Slides are one of the most flexible and effective digital tools for your classroom. And if you're already using Google Classroom, it's easy to create and collect Slides assignments, and even create collaborative groupings.
Unlike most online platforms, Slides can be used to teach any subject, any standard, and (almost) any grade level. They're a great way to combine direct instruction, active learning, and assessment. Simply combine informational slides with interactive slides and questions, to create complete lessons.
The flexible layout of Slides makes them easy to design and use. If you've ever struggled to get images and text to go where you want to, Slides is the answer.
Google Slides makes it easy to create backgrounds and designs that your students can't change. As well as text boxes for students to fill, and shapes they can slide. They can even upload images or insert them right from their webcam.
From Scratch: Learn all the features you need to make any interactive slide you'd like
Templates: Modify our lesson templates to match your subject, standard, and grade level
Import: Turn your existing worksheets and print activities into an interactive digital lesson
Your slides lessons can be used for independent or collaborative work time. Or you can assign them as freestanding asynchronous lessons.
If you're looking to go beyond a lecture and worksheet lesson model, this interactive Google Slides workshop will show you how.
Google Slides Workshop Overview
In this workshop we'll go beyond the basics of Google Slides presentations so you can design amazing interactive Google Slides lessons that will challenge and engage students.
Create backgrounds so that your students can't edit them
Create interactive elements to allow your students to draw, drag, or write their answers
Incorporate images into your activities and into student responses
Create opportunities for collaboration
Integrate your Slides activities into Google Classroom for easy assessment and portfolio building
Save Your Seat in the Google Slides Workshop
Enrollment is open to all current and aspiring teachers, administrators, instructional coaches, and anyone looking for ways to use technology in the classroom.
For more information on any of our workshops contact us at [email protected]
If your school or district is interested in group pricing or custom professional development packages, schedule a free consultation with one of our education consultants.
We accept payment by credit card or purchase order. To register by PO, choose Purchase Order as your payment method at checkout. Please include contact information for your school or district business office.
About the Presenter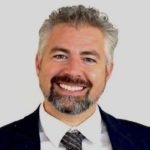 Jeff Lisciandrello is curriculum designer and expert in student- centered instructional practices, with over 15 years experience as a classroom teacher and instructional coach. In Jeff's workshops, you won't just hear about differentiation and inquiry-based learning: You'll experience them first-hand. Find him on Twitter @EdTechJeff