To develop professionally, teachers need to think deeply about their teaching practice and take ownership of their growth. So why does most professional development feel like it is done to teachers, rather than done by, or done with them? 
In the Reflective Teaching Workshop, we'll help you take ownership of your professional learning. Through self-assessment and SMART goal-setting, you'll take the next step toward being the teacher you always wanted to be.
November 7: 10:00 am – 12:00 pm Eastern (This is an online workshop, conducted in real time with a live instructor)
Session Overview
In the Reflective Teaching Workshop, you'll learn to take charge of your professional growth. You'll better understand your greatest strengths and areas for growth. Finally, you'll set professional learning goals and create a plan for achieving them.
Highlights of the Reflective Teaching Workshop
In this hands-on reflective teaching workshop, you'll begin (or continue) to take charge of your professional growth. This is an interactive session, where you'll collaborate with fellow educators, conduct self-assessments, and create your plan for professional growth.
The meaning and purpose of reflective teaching

Learn the Head, Heart, and Hands Model of Effective Teaching

How to structure and scheduling an ongoing coaching practice

Reflecting on and measuring the impact of your coaching
Reflective Teaching Workshop Agenda
Benefits of Reflective Teaching
Heart, Hands, and Head Model of Effective Teaching
Self-Reflection
Developing SMART Goals
Next Steps and Monitoring Your Progress
You'll leave the session with resources and planning guides to use throughout the year. To learn more about reflective teaching visit roomtodiscover.com/reflective-teaching
About the Presenter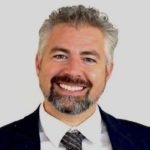 Jeff Lisciandrello is an expert in math curriculum and student- centered instructional practices, with over 15 years experience as a classroom teacher, curriculum designer, and instructional coach. In Jeff's workshops, educators, don't just hear about differentiation and inquiry-based learning, they experience them first-hand. You can connect with him via Twitter @EdTechJeff
Sessions are designed for math teachers, coaches, and supervisors in grades 2 through 5, but are open to all educators.
For more information, contact info@roomtodiscover.com.