For many math teachers, using visual models and math manipulatives for middle school can feel like overkill.
Don't students need to rely on abstract thinking by middle school? And with so much content to cover — from expressions, to negative numbers, and proportions — it can feel like too many things packed into the curriculum.
But there's just no substitute for visual models and math manipulatives for middle school. They can even make it easier to teach those challenging middle school math standards.
In this workshop, you'll learn the theory behind visual models, as well as the practical strategies to bring visual models to your classroom.
The Challenges of Using Visual Models and Math Manipulatives for Middle School
Does it ever feel like the visual model lessons in your textbook make things more complicated than they need to be?
I can't remember the last time a student had an aha moment from studying a bar model.
Maybe you've tried to use math manipulatives for middle school, but your students feel they're too childlike. Or they play with them like toys.
How can you even tell if visual models and manipulatives are even helping them master concepts like variables, integers, and proportions.
If any of these challenges sound familiar, this workshop is for you. By the end of this session, you'll have all the tools and concepts to effectively use visual models and math manipulaitves for middle school.
Using Visual Models and Math Manipulatives for Middle School Standards
Visual models and manipulatives help students progress through the concrete, representational, and abstract phases of conceptual understanding.
As students develop their understanding of numbers, operations, and associations, they need to interpret and create physical and visual models.
And not just for math facts or fractions. In this workshop, you'll learn to use the right math manipulatives for middle school students. You'll learn to teach integers with zero pairs and number lines, variables with Algebra tiles, and unifix cubes for proportions and functions.
We'll also explore planning and assessment as it relates to teaching manipulatives and visual models.
Topics include the following:
Numbers: Modeling Integers, Fractions, Decimals and Percents
Operations: Integer and fraction operations, expressions, and exponents
Associations: Modeling functions, proportions, and systems
Common visual models: area models, growing shapes, bar models and graphing in the coordinate plane
Aligning to Your Grade-Level Standards
Planning and Assessing visual models
Considerations for digital and remote learning
Workshop Overview
The Visual Models and Math Manipulatives for Middle School workshop consists of 6 hours of hands-on, interactive professional learning. Sessions are conducted in real time, with a live facilitator. You'll solve problems and engage in discussions with fellow educators.
As a participant, you'll learn to harness the power of visual models and math manipulatives for middle school standards, and you'll receive copies of all the print and digital classroom resources to help you bring what you learn back to your classroom the very next day!
Unit 1: Numbers and Scale – Learn how scale models support understanding of concrete and abstract numbers
Unit 2: Modeling Operations – Explore strategies to represent expressions and operations with fractions and integers
Unit 3: Associations and Standards – Use models to represent equality, proportions, functions, and systems. Connect models to your grade level standards.
Unit 4: Planning and Assessment – Learn to plan units and lessons that incorporate visual models. Use manipulatives and visual models for formative and summative assessments.
Save Your Seat
Enrollment is open to all middle school teachers, administrators, instructional coaches, tutors, and homeschool parents.
For more on teaching with scale models, read our article, How Visual Models Level the Playing Field for All Math Students. For more information on any of our workshops contact us at [email protected]
If your school or district is interested in group pricing or custom professional development packages, schedule a free consultation with one of our education consultants.
We accept payment by credit card or purchase order. To register by PO, choose Purchase Order as your payment method at checkout. Please include contact information for your school or district business office.
About the Presenter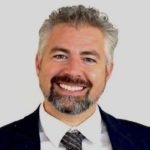 Jeff Lisciandrello is an expert in math curriculum and student- centered instructional practices, with over 15 years experience as a classroom teacher, curriculum designer, and instructional coach. In Jeff's workshops, educators, don't just hear about differentiation and inquiry-based learning, they experience them first-hand. You can connect with him via Twitter @EdTechJeff
Sessions are designed for math teachers, coaches, and supervisors in grades 6 through 8, but are open to all educators.