If you aren't creating interactive digital activities with Google Slides, you're missing one of the greatest opportunities that EdTech has to offer.
Whether you're teaching in-class or online, Google Slides are a great way to bring inquiry, engagement, and collaboration to your lessons.
In this workshop, you'll get to explore Google Slides activities as a student, and learn how to easily create your own interactive Google Slides. We'll also share our most popular templates to make creating your own lessons a breeze!
This is an online workshop, conducted in real-time with a live facilitator.
Why Use Interactive Google Slides?
You may be familiar with Google Slides for creating presentations and slideshows. But this interactive Google Slides workshop will prove that they can do so much more!
Google Slides activities are great for collaborative and independent learning. Simply turn your print worksheets into digital activities, or explore Slides' full potential to create interactive online activities that your students will love.
What Will I Learn in the Interactive Google Slides Workshop?
In this interactive Google Slides workshop, you'll learn everything you need to design, plan, and conduct engaging collaborative activities, in just two hours!
You'll start by playing the student, participating in collaborative Google Slides activities, to get the feel for what your students will experience.
Then, we'll look at helpful tips for designing background and master slides, using special characters, and other fundamentals for designing great Google Slides lessons.
Finally, we'll share some of our most popular interactive Google Slides templates, and explore ideas for using Google Slides to address your grade-level standards. There are great ideas in here for every subject area and grade level!
Workshop Takeaways
By the end of this session, you will be prepared to use interactive Google Slides to create traditional assignments, projects, and assessments. You'll also receive access to organizers and templates you can use with your students the very next day!
About the Presenter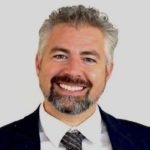 Jeff Lisciandrello is curriculum designer and expert in student- centered instructional practices, with over 15 years experience as a classroom teacher and instructional coach. In Jeff's workshops, you won't just hear about differentiation and inquiry-based learning: You'll experience them first-hand. Find him on Twitter @EdTechJeff
For more information, contact info@roomtodiscover.com.