How does behavior management change in an online classroom?
This workshop explores practical strategies for supporting student engagement, motivation, and behavior. You'll learn research-based strategies that will help you develop positive teacher-student relationships and student ownership of learning.
You'll leave the session with planning guides and classroom resources you can use with your students the next day! 
October 28: 6:00 pm – 7:30 pm Eastern (This is an online workshop)
Managing and Motivating Students Online: Session Highlights
In this online workshop, we'll explore best practices for managing and motivating students online.
In traditional classrooms, we often rely on external motivators to get the most from our students. But when teaching online, many of the punishments and rewards we relied on are no longer available.
To improve behavior and achievement when teaching online, we must focus on intrinsic motivation and relationships
PRESTO Online Classroom Management Strategies
PRESTO is a system for classroom management that builds on traditional strategies to encourage student-centered learning.
We look at the six ways to manage and motivate your students: Punishments, Rewards, Encouragement, Support, Trust, and Ownership. And we'll show you how to support your students through each of these stages.
You'll leave the session with practical strategies and resources to help you help your students take ownership of their learning.
For more on building motivation and engagement, visit roomtodiscover.com/classroom-culture
About the Presenter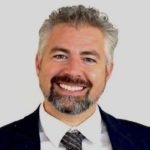 Jeff Lisciandrello is an expert in social-emotional learning and student- centered instructional practices, with over 15 years experience as a classroom teacher, curriculum designer, and instructional coach. In Jeff's workshops, educators, don't just hear about differentiation and inquiry-based learning, they experience them first-hand. You can connect with him via Twitter @EdTechJeff
For more information, contact info@roomtodiscover.com.