In this classroom management workshop, you'll explore practical strategies to improve student engagement, motivation, and behavior during online learning. These research-based strategies that will help you develop positive teacher-student relationships and promote student ownership of learning.
You'll leave the session with resources and planning guides that you can use to start engaging and motivating your students the next day! 
This is a two-part online workshop, conducted in real time with a live instructor.
The Role of Classroom Management
In this workshop, we'll explore how many of the stresses teachers face can be traced back to classroom management. We spend precious time nudging students to do their work. And when they don't meet our expectations, we call home or assign low grades.
But do these approaches actually change student behavior? Do they increase real motivation?
The reality is that classroom management is changing. Decades of research have shown that punishments and rewards only go so far in helping our students to succeed.
Many educators had already begun the shift to student-centered strategies for improving behavior and achievement. But the sudden change to online learning has forced all of us to make the shift more quickly than we'd like.
To learn more about how PRESTO is helping thousands of educators increase motivation and engagement in their online classrooms, visit https://roomtodiscover.com/motivate-students-online/
Classroom Management Workshop: Session Overview
In this online workshop, we'll explore strategies to improve online classroom management and student engagement.
You'll learn the PRESTO system, which has helped thousands of educators to transfer responsibility for learning to their students. PRESTO connects a range of strategies to gradually shift to a student-centered approach.
Session 1
The first session of the workshop begins with an overview of all 6 PRESTO strategies and a self-assessment to reflect on your go-to approaches to classroom management.
Next, we'll dive deep into three strategies that promote student ownership: surveys, goal-setting, and conferences. You'll participate in activities from the student perspective. And you'll collaborate with fellow educators to create your own plans for building ownership.
Session 2
In the second session, we work backward from student-centered strategies to explore traditional and transitional approaches.
The traditional approaches (punishments and rewards) can be highly effective, but must be used carefully. Through collaborative activities and discussions, you'll develop a strategic plan to address your greatest classroom management challenges.
Finally, we'll look at the complex process of transitioning to student-centered motivation. Transitional strategies are key to helping students take ownership of their learning. When done well, it will save you time and energy, and allow you students to engage in meaningful learning.
Classroom Management Workshop Takeaways
The online classroom management workshop will help you manage and motivate your students, in an interactive, engaging way.
But more importantly, you'll walk away with plans, resources and tools that will allow you to be the teacher you want to be. And to achieve work-life balance, even during online learning.
Each participant receives digital copies of each of the classroom resources and planning guides we use throughout the sessions. So you won't just learn about student surveys and goal-setting. You'll have your own copies that you can edit, print, or upload to Google Classroom.
And since the sessions are hands-on, you'll walk away with completed strategic plans, targeted to your classroom. These plans will guide your next steps and help you take ownership of your professional growth.
About the Presenter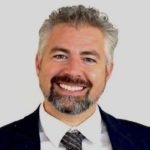 Jeff Lisciandrello is an expert in social-emotional learning and student- centered instructional practices, with over 15 years experience as a classroom teacher, curriculum designer, and instructional coach. In Jeff's workshops, educators, don't just hear about differentiation and inquiry-based learning, they experience them first-hand. You can connect with him via Twitter @EdTechJeff