Elementary Math Standards Made Simple
Are elementary math standards more complicated than they need to be? What if there were a better way to teach grade-level content? 
This elementary math standards cheat sheet will help you take a big picture approach to teaching the elementary math standards. 
This resource can help you answer some of the most common questions that elementary educators ask: 
How can I cover more content in less time? 
How can I use Project-Based Learning to teach standards? 
How can I address gaps in understanding? 
How can I challenge my most advanced students?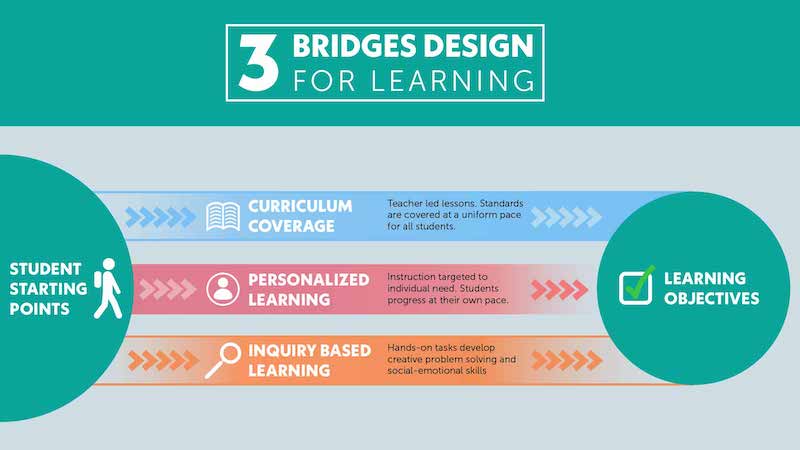 This guide aligns with Bridge 3 of our 3-Bridges Design for Learning
Personalized learning has direct benefits for students but also supports growth within the other two bridges.
A unique approach to traditional schooling using high-impact instructional strategies that allow the teacher to be more efficient.
Students progress toward grade-level standards at their own pace. Teachers reduce grading time and shift into the role of "guide by the side."
By learning through exploration, each student gains something unique. IBL supports content mastery, problem solving, and social-emotional learning.
IF YOU FIND THIS HELPFUL, PLEASE SHARE!