Transform Your Teaching.
Find Your Work-Life Balance.
We know what it's like to teach. The clock never stops ticking. There's always a pile of grading and a lesson to plan. Room to Discover's Coaching for Teachers can help you do more in less time.

Instructional coaching is by far the most effective form of professional development. Our coaching for teachers meets you where you are and takes you where you want to go.
No matter what classroom challenges you're facing, our coaches have the expertise and experience to help you succeed.

We'll empower you to engage your students, impress your admin, and still leave time for what matters most.
Let's develop your professional development, together.
Benefits of Instructional Coaching for Teachers
We're not here to tell you what to do. Our coaches provide stepping-stones that allow you to meet your goals. Define your vision — we'll achieve it together.
Our coaches are experienced teachers who know what it takes to succeed in the classroom. They've learned the hard way, so you don't have to.
Schedule coaching sessions at your convenience. Wednesday evening in the comfort of your own home? Saturday mornings at a coffee shop? It's up to you!
Our coaches adapt to your needs and your classroom. There are no stupid questions. Sessions are tailored to ensure you get the very best from us, and yourself.
Our library of resources is constantly evolving. Your coach will help you stay up-to-date on the latest in technology, teaching practice, and time-management.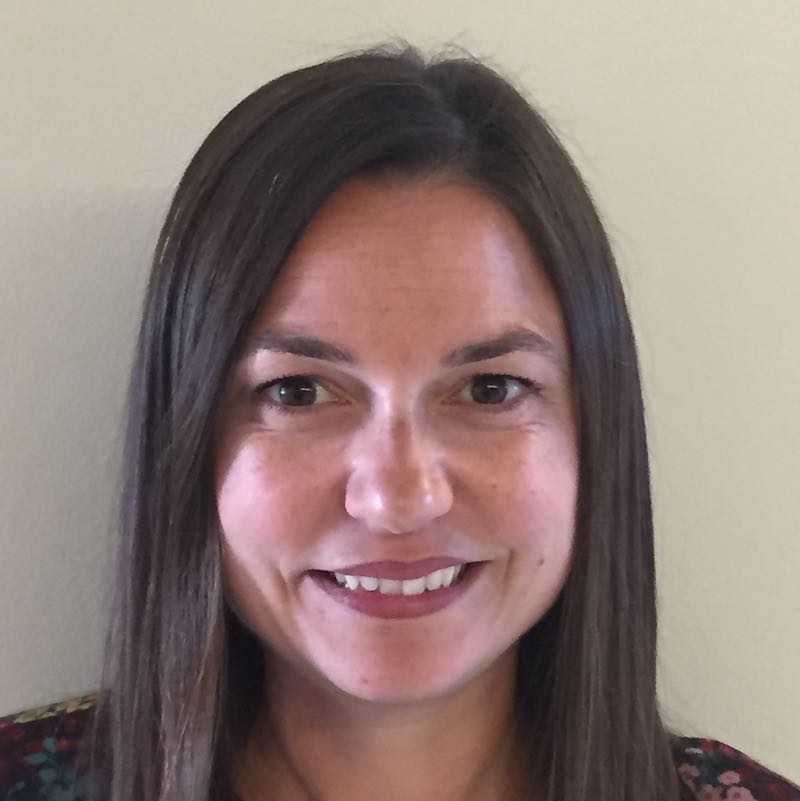 I've been to some amazing workshops, but usually felt overwhelmed when I came back to my classroom and tried to implement everything I had learned.
Working with Jeff from Room to Discover was different. He took the time to get to know my personality and teaching styles – it always felt like I was being supported, rather than judged.
Classroom teacher, Grade 5 (Queens, NY)
Coaching for Teachers, by Teachers
It's time to take charge of your own professional growth.
Schedule your initial reflection session, and start seeing the benefits of working with an experienced instructional coach.
Have Questions? No Problem!
Have Questions?
No Problem!
Schedule a free coaching consultation. You'll meet with a coach who can answer your questions and help you choose the plan that's right for you.
No hand-raising required.
Our coaches are experts in all aspects of teaching. From building student relationships to organizing your gradebook.
Whether you're teaching in the classroom, or teaching a class-Zoom, we can help!
You'll choose an area of focus for your coaching. Throughout the engagement, we'll provide strategies and resources, and help you track your progress.
By the end of each cycle, you and your students will feel the difference!
Our coaches can help you choose a new platform or get the most from the tools you already use.
Plan lessons and units that engage your students, while covering grade-level standards.
Learn best practices, from classroom management, to personalized and inquiry-based learning.
Unit tests, data reviews and artifacts of learning. We'll help you keep track of your students' growth.
How It Works: Coaching Cycles
Our coaching cycles are designed to ensure you make measurable growth toward the goals that you choose. During your goals session, you'll meet with your coach to review your self-assessment and target areas for growth.
After your initial reflection, you'll work through a series of 3-step cycles, each targeting a specific, measurable outcome. 
Meet to review your Educator Self-Reflection and identify your areas for growth.
Create a lesson plan or discuss the teaching strategy you'll focus on for the current cycle.
Invite your coach to watch you teach in real-time, or record a lesson to review together.
Once your coach has seen you in action, invite them to model strategies in your classroom.
Each cycle closes with a chance to reflect on your progress and determine next steps.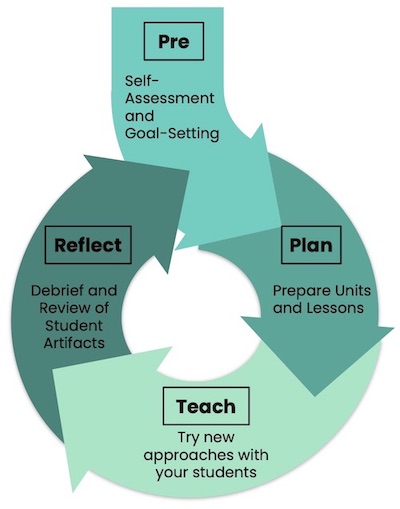 Schedule Your First Teacher Coaching Session Today
If you're ready to take charge of your own professional growth, our coaching for teachers will help you take the next step.
Schedule your first session session today. We'll help you establish your areas of focus and create SMART goals for your growth as an educator.
Still have questions? Schedule a free consultation to learn how online coaching for teachers can take your teaching practice to the next level.
Connect with your coach twice each month to plan lessons, assess student work, or even review video footage from your classroom. 
Your coach is available when YOU need them. You can connect by phone or video chat.
Looking for a boost?
Educators who are looking for advice and perspective benefit most from our monthly coaching plan. 
Start by scheduling a goal-setting session and completing your self-assessment. Then, you'll connect with your coach twice a month for support and to review progress.
Looking to transform your practice?
We've found that a four-month coaching cycle is the most effective way to experience transformative growth in your teaching practice.
Each cycle includes two monthly sessions, your initial goal-setting session and an end-of-cycle progress review. 
Free consultation to review your reflection and set goals.
Two coaching sessions: plan lessons, review student work, or review best practices.
Continue with two coaching/planning sessions per month.
Review and update your progress each month.
Two regular coaching sessions.
Final end-of-cycle session to review overall progress towards your goals.
Bring the benefits of instructional coaching to your classroom, school or district.
If you're ready to take charge of your own professional growth, schedule your goal-setting session today. We'll review your self-assessment and help you establish your areas of focus and success milestones.
Schedule a consultation to learn how we can help you help your teachers. Our coaches work with high-performing teachers to go the extra mile, or provide foundational support to new team members.
Benefits of Instructional Coaching
Teaching takes guts. Work with an instructional coach to build confidence in your practice, and to help you take ownership of your goals. 
In education, every minute is precious. Work-life balance can sometimes feel like a fantasy! Our coaches will help you make the most of prep periods and instructional time.
We'll help you understand your strengths and areas for growth. You'll see measurable increases in your teaching effectiveness and student outcomes. 
For each instructional coaching session, you choose a primary area of focus. Either maintain a consistent area of focus for your entire engagement, or work through cycles of reflection, planning, practice, and assessment.
Reflect on your strengths as an educator. Set Goals. Create a plan for success 
Deepen your understanding of standards. Plan engaging units and lessons.
Develop teaching competencies, including questioning, facilitation, and management.
Review data and student artifacts. Implement alternative and formative assessments.