Personalized Learning Journeys
One-on-One Professional Development: For Teachers, by Teachers
Twelve-week, virtual learning experiences, tailored to the unique needs of each teacher. Participants choose an area of focus and collaborate with a mentor teacher to develop and achieve their professional growth goals.
Benefits of Personalized PD
A Supportive, High-Impact Approach to Professional Learning 
Unlike traditional, one-size-fits-all professional development, Learning Journeys are designed for how adults learn. 'Lessons' are embedded into the work teachers are already doing in their classrooms, and participants receive specific action steps, consistent support, and relevant resources. The result is increased student engagement and achievement, without adding to their workload.
Give Your Teachers The Support They Need
Schedule your free consultation today, to find out how you can bring personalized professional learning to your school.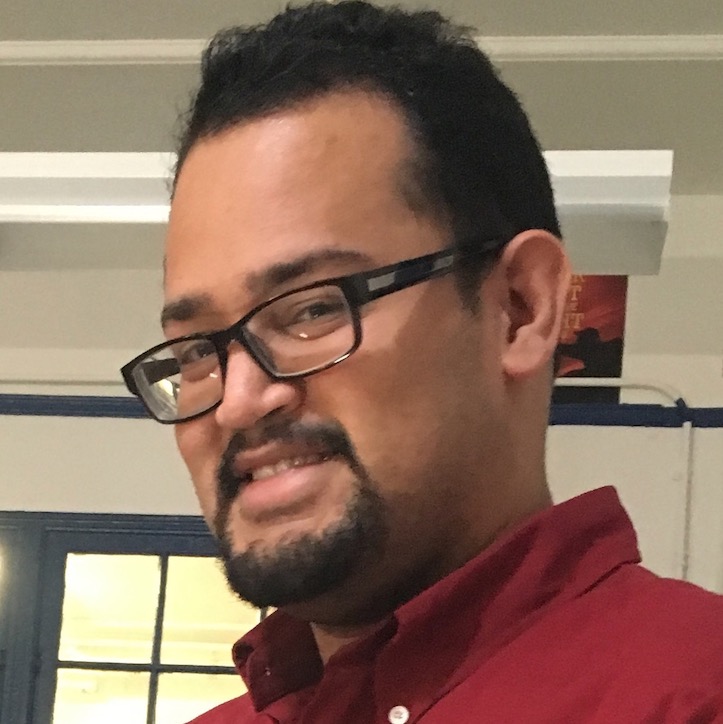 Before, my students were just focused on getting a good grade, but now they ask questions that reflect a growth mindset and a more engaged approach to learning activities.
The coach provided a point of reference. It was comforting while trying something new. As with most endeavors, having the right support is a vital element of success.
Math Teacher, Brooklyn NY
We start by working with school and district leaders to define instructional priorities and choose your cohort of teachers. 
Participants complete a self-assessment and work with their mentor to create a goal for their journey. 
Then, through successive 'action cycles,' teachers bring concrete strategies back to their classroom, and review evidence of impact with their coach.
 Throughout the journey, leaders can monitor and document each teacher's progress through the dashboard.
Teachers are matched with an expert coach, who specializes in their focus area.
Teachers work with their coach to reflect on their practice and clarify a measurable goal.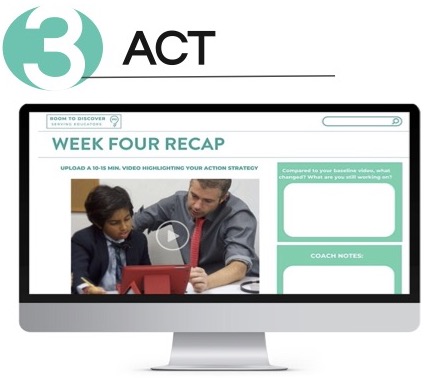 Teachers bring strategies back to the classroom and review evidence of impact with their coach.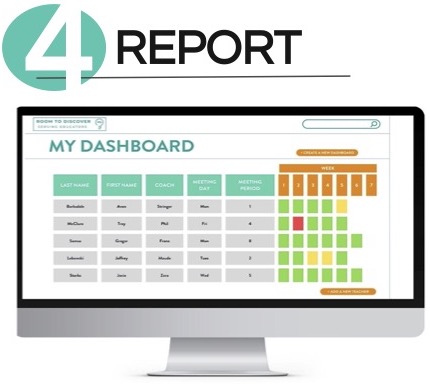 Leaders use the dashboard to monitor and document progress in real time.
The Professional Learning Topics Your Teachers are Asking For
Learning pathways include everything teachers need to implement new approaches in their classrooms, from articles and videos on high-level concepts, to specific strategies that connect theory to practice, and resources to help teachers implement what they learn with minimal planning time.
Visual Models & Manipulatives
Expressions & Equations
Word Problems
The Science of Reading
Evidence-Based Writing
The Art of Debate
Classroom Management & Culture
Planning Units & Lessons
Teaching with Technology
Differentiation
Inquiry-Based & Collaborative Learning
Personalized Learning
Teachers Need Personalized PD
Are dissatisfied with the professional development they receive at school.
Feel they can provide PD that meets individual teacher needs.
Source: Teachers Know Best; Gates Foundation, 2014
What's Included in a Learning Journey?
Each learning journey comes with everything you will need to elevate instructional practice, increase student engagement and achievement, and keep track of your team's professional growth
Most frequent questions and answers
We've helped thousands of teachers, in hundreds of schools, to bring high-impact, student-centered learning to their classrooms. Find out how Room to Discover can help you bring your educational vision to life.
Give Your Teachers the Support They Need
Get started today. Contact us to bring personalized PD to your school or district.