Leveled Groups and Differentiation Done Right
Conducting a Class with Leveled Groups
If you were concerned about content coverage when we brought up the idea of self-guided learning, you may have nightmares about the idea of leveled groups. In  my experience, though, you don't need to sacrifice coverage in order to allow students to work at their own levels. While it may seem paradoxical for students to work at their own pace and meet content standards, I have found that students can learn so much more effectively when work is targeted at their level, that even students moving at a relatively slow pace will cover more content than they would in a chalk-and-talk class. Of course, simply having students sit in circles is not enough, and the success of a small-group class depends on intentional groupings and best practices for facilitating group work.
Equity in Groupings
When it comes to differentiating content and seating students by ability (as opposed to differentiating instructional or assessment methods) the conversation can easily seem very controversial.  "If the advanced students move at their own pace, won't the other students fall even farther behind?"
This question raises issues of equity that have been debated up to the Supreme Court in cases such as Hobson v Hansen. Bonnie Grossen makes the case that the courts have supported leveled groups when they show demonstrable benefit for all students. The groupings must also be flexible and targeted to specific subjects, as opposed to a students' entire schedule. In other words, in order for grouping to be effective (and legal), students must be able to change groups as their demonstrated competency changes – after all, the goal is to provide better targeted instruction. If we really believe we are targeting student needs, we should expect that at least some of these students will advance quickly enough that they move to a more challenging group. In addition, a student's ability in math cannot determine their grouping in English, and vice-versa.
In her article entitled "Ability Grouping is not Just Tracking Anymore," Carol L. Tieso presents a careful examination of many types of student grouping, and emphasizes that the implementation strategy employed is the main determining factor of its effectiveness: "When ability grouping is utilized in a flexible and temporary manner, with appropriate curricular adjustment, significant achievement gains can be realized."
---
Get the support you need to bring personalized learning to your school:
---
Lesson Design
One way to adapt a traditional classroom for small group learning is to simply rotate from group to group – you can give the same type of lecture you would give to a full class, but targeted to a smaller group – you can differentiate by the pace of the lecture, or by giving the same lecture at different times. While you work with one group of students, the others can be completing independent activities.
If you are looking for something a bit more outside the box, Inquiry-Based Learning will make the learning process even more student-centered. This article from WNET.org is an oldie-but-goodie that gives a clear and concise overview of IBL. The basic idea is that students can often figure out much of what we are accustomed to 'teaching' them, and when they do, they tend to be more engaged in the process. They also develop a deeper understanding of the underlying concepts.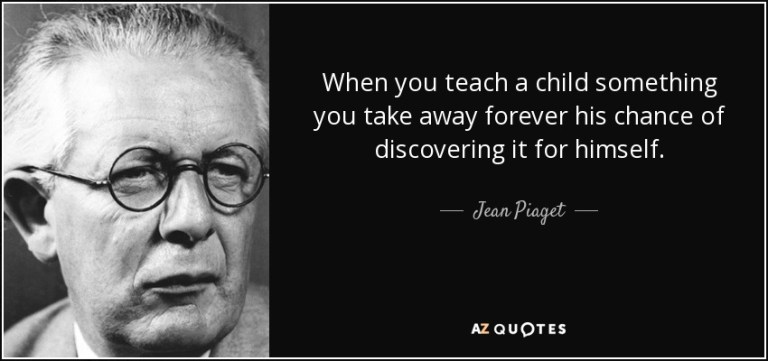 Intentional Grouping
Whether you are using leveled grouping or mixed grouping, it is important that your grouping decisions are made with intent – decide why you are conducting a small group lesson, and ensure that your grouping decisions support that purpose. In a previous post, I discussed how to use data from an online platform, such as Khan Academy or NoRedInk, to help you in deciding how to split students into groups and what content to assign them. This system works best when teaching a progression of skills, such as math or grammar, for which different students may all be at different stages of mastery.
You can also used leveled groups to have students read materials (fiction or non-fiction) at different levels. Some tools, such as Newsela (for current events) and Books That Grow (fiction and non-fiction texts) will adjust the reading level of the same text, or you can have students select materials appropriate for their levels. In addition to giving leveled reading assignments, I use a template that includes what I want them to get out of the assignment, so that all groups can complete the same template for different texts. You can download the template I use for Short Stories here:
Group Work Story Analysis Template
Social-Emotional Considerations
One thing I realized once I began conducting these classes is that students will have a wide range of Social-Emotional readiness for this type of process. Part of the beauty of group-work, though, is that students will develop collaborative skills and come to better understand their own learning process at the same time they are learning content. When my students work in small groups, I cycle from table to table. I generally try to avoid giving them answers, but seek to scaffold their group process by asking questions.
The Higher Education Academy has produced a useful guide called "Small Group Teaching: A ToolKit for Learning" that covers the benefits of small group learning as well as implementation strategies. Though it is written for higher-ed, I have found the same principles to be effective in my 5th grade class – just keep in mind that younger students may need more time and scaffolding to work effectively in groups – once they get the hang of it, though, they should make up for lost time by learning new material much more quickly, not to mention the social-emotional benefits they will accrue by consistent and purposeful communication with their peers.
---
Remote coaching can provide the support and advice you need to start using hands-on, collaborative math tasks in your classroom. 
---
Share your stories and ask your questions
What have been your experiences with leveled-groupings? Are you thinking of trying them in your class but still have some unanswered questions? Let us know your thoughts by commenting below.
PREVIOUS POST: First Steps to Data-Driven Instruction
||
NEXT POST: Gaming the System
»