Importance of Manipulatives and Visual Models in Middle School
Digital manipulatives and visual models support a range of middle school math standards. Students who learn with digital manipulatives develop a deeper understanding of ratios, variables, integers and functions.
Visuals and manipulatives also support proficiency in math practice standards MP2, MP4, and MP6.
Visual Models and Digital Math Manipulatives: Session Highlights
In this workshop, participants will explore how the concrete, representational, abstract progression can help you create fun and engaging visual models lessons that are aligned to your grade-level standards. You'll also learn how to incorporate digital manipulatives into your online lessons.
Four scale model progressions: base-10, additive, multiplicative, and patterns/functions

Teaching with area models, algebra tiles, and the coordinate plane

Visual Models and Number Sense

Aligning Visual Models with Your Grade-Level Standards
Session Overview
This is an interactive online learning experience. The session begins with an introduction to multiple representations and an exploration of visual model progressions from elementary through middle school.
Next, you'll collaborate with fellow educators as you practice working with area models, algebra tiles, and the coordinate plane.
Finally, you'll learn best practices for planning and teaching lessons with digital manipulatives.
Workshop registration includes class licenses for all templates and organizers needed to conduct your visual model lesson the next day.
For more on teaching with manipulatives and visual models visit roomtodiscover.com/visual-models
About the Presenter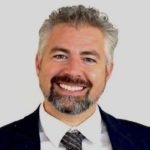 Jeff Lisciandrello is an expert in math curriculum and student- centered instructional practices, with over 15 years experience as a classroom teacher, curriculum designer, and instructional coach. In Jeff's workshops, educators, don't just hear about differentiation and inquiry-based learning, they experience them first-hand. You can connect with him via Twitter @EdTechJeff
Sessions are designed for math teachers, coaches, and supervisors in grades 6 through 8, but are open to all educators.